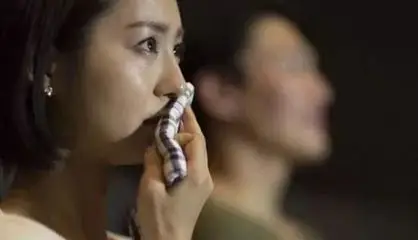 Wuhan Written by Li Yueliang Wuhan has been closed for nearly two weeks,and the number of confirmed cases is continuing to grow. People are confined to home, daring not to step outside, for many days touching their screens for news. The information is confusing, moving,saddening, irritating, and surprising …This epidemic, like a giant piece of rock that smashed into the pond of our otherwise tranquil and orderly life, has created both ashes and waves.Both genies and monsters appear, and both warmth and kindness are clear. I have experienced the ups and downs in my feelings over the last days, and noted down, one by one, some ordinary names that glitter and shine.What they have done cannot be described as momentous, but their acts deserve a place in our collective memories.Each and every one of them.
01Wuhan Marriott Hotel Hankou. Temporary home for medical teams of nearly 400 doctors and nurses from Beijing and Shanghai. Day Three of the Spring Festival (Lunar New Year, or Chinese New Year), there came a farmer. He came driving a farming three-wheeler,with 24 boxes of vegetables, and said,"I heard the medical teams are living here. I brought fresh vegetables."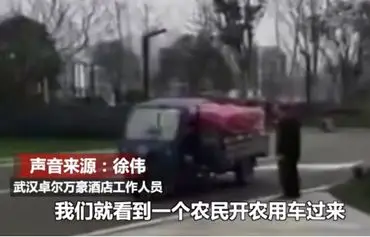 He refused to be paid.
This farmer rode an electrical three-wheeler for 40 km. He didn't know how to use GPS to navigate,so simply asked for directions along the way, his cheeks and hands blown red by the wind. But he was very happy, and told the hotel staff: "These are the freshest. I have only this much". All staff present were in tears. In fact, after Wuhan was closed, local vegetables were selling so well… Let's remember him: Mr Qin, 45 years, a Wuhan vegetable farmer.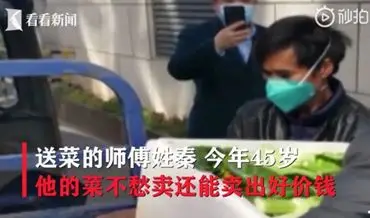 Mr Qin, your vegetables are nutritious, and heartening, and we are thankful for you.
02January 31, Nanjing, Public Security Check Point. A white car pulls up and man with a facial mask on walks over to the police. He moved a box off the car and said to the police: "Here is something. I carried them back from Turkey." The policeman saw it was a box of facial masks, and asked: "What's your name please?"The man answered: "Just Chinese would be fine."
"I'll always remember I am Chinese. But you don't need to remember me." – It's always hard to speak out the deepest feeling. Sir, it's fine you don't speak out. We understand. We are thankful for you.
03 Wuhan is closed to the outside, and almost all restaurants are closed as well. Meals for the medical workers have become a difficult issue. Yet a tiny shop has always been busy. They cooked nearly 1000 meal boxes a day, serving specifically the doctors and nurses at the Jinyintan Hospital. Their typical box contains Stewed beef brisket with carrot, Stewed pork and potatoes, a vegetable, and an egg or half a corn. Abundant materials, for 16 yuan. With the current market prices, this Sister Boss is doing all these below cost. Since it was too busy, she called her parents and brother and sister to join her, and the whole family worked from morning to night with all hands. The Sister Boss has been in bed for only four hours a day. Others asked her why she has been doing this. She couldn't get an answer, scratched her head for a moment, and said, "I browsed the 'moments' of some doctors and nurses on We Chat, and could not move on. Then I wanted to do this. Sister, I know why you are doing this: you have others in your heart. We are thankful for you.
04 A truck full of materials for Wuhan was passing through a toll gate. The lady on duty handed back the card to the driver, and stood up saluting him: "Here's your card. Thank you so much for your hard work. Come on Wuhan. Come on China. The truck moved on a few meters, and the traffic policeman handed up a pack of water: "Sir, take some water to drink on your journey." There are no brave words here. Yet the scene brings up tears in my eyes. Because at this moment I saw all of us are together. We are thankful for all of you!
05 Eve of the Spring Festival, Shenqiu, Henan Province.Wang Guohui, 42 years old, Communist Party of China Secretary of the village, carrying 5 tons of vegetables, was traveling to the construction site of the Huo Shen Shan Hospital to deliver vegetables for free. He had served in the military in Wuhan for17 years, in charge of logistics. When the epidemic came, what was first in his mind was: "what about the food?"Therefore 5 am on the Eve of the Spring Festival, he got up and knocked on all the doors in his village, and asked his fellows to prepare vegetables. More than 20 people were up at his call, and bustled and hustled for quite a while. 5,000 jin (a jin equals half a kilo) of leaf vegetables, 4,100 jin of white gourd … in the end 5 tons of vegetables. Wang Guohui spared no efforts in rushing to Wuhan in his truck, and arrived at the destination at 8 pm on the Spring Festival Eve. He said he was a veteran of Wuhan:"I was at the front line in the Great Flood of 1998. Front line as well in the Ice Disaster of 2008. When it comes to this epidemic, for sure I should be at the front line again." Once a guard to the country, forever dedicated to the nation. Nobody demanded that a hero should always be a hero. But you chose to be loyal. We are thankful for you, veteran of our motherland!
06 When the epidemic happened, Chen Xueyan was traveling in Nepal. Upon learning that her hometown was lacking facial masks, she searched all chemist's shops and bought 5,800 facial masks. Too many to carry. She discarded some of her clothing and toiletries and made room in her suitcase for the masks. In order to save space, she tore off the packaging of the masks one by one. She ended up coming back to China with four big cases of facial masks, and gave them for free to doctors and nurses and those who needed it."I am aware when the epidemic is there,medical material is so much more important than my personal stuff," she said.
0Another story, a tour guide from Henan province has organized a 'Wuhan Safeguarding Squad', they purchased 40 boxes of protective gowns from Thailand, carried them back to China, and sent them to Wuhan. We are thankful for you all!
07On Day Five of the Spring Festival, a furniture factory in Luoyang, Henan Province received medicine cabinet order valued at 200,0000 yuan. The owner of the factory, Mr Yuan, soon discovered that it was for the Huo Shen Shan hospital in Wuhan. He accepted the order immediately and said 'No need to pay, We'll donate for free.' Due to lack of storage in his own factory, Mr Yuan posted the message into the chat group of the local furniture factories' association. People in the group saw the message, and competed to donate. With the support of 14 factories, all the furniture in the order were ready overnight. After the loading of the cabinets was completed, and once learning that the goods were for Wuhan Huo Shen Shan Hospital, the logistics company offered free and same-day delivery.
The owners of these small enterprises might not be so glamorous on normal days, but at the critical moment, they showed how warm they are. Thank you all!
08 Changde, Hunan Province. A guy called Hao Jin, who was born in the 90s, has donated 18,000 surgical masks. And the source of these masks is unusual: Last year, he worked briefly for a surgical mask factory. However, due to the poor performance of the factory, he chose to leave. And he was paid with surgical masks worth 20,000 yuan as compensation. When Jin has heard about the epidemic and the lack of surgical masks around the Spring Festival, his first thought was to pass on the surgical masks to those who are in need. When the Communist Party of China Secretary at the village offered him payment, he said, 'I cannot accept, I cannot benefit from our country's misfortune.' Working in the surgical mask factory with payment due, Jin could hardly be assumed to be well-off. Housing, marriage, taking care of parents, everything in life would cost, yet he still gave it all. Life is difficult yet you prioritized righteousness. With such great courage in your mind, you'll sure have a grand future. We are thankful for you!
09 A truck with supplies has arrived at the hospital. A doctor ran here to lead the way, yet he did not dare to board the car.'I'm suspected to be infected, I'll just lead you outside the car!'Then he ran in front of the car to lead it in. His back figure is heart-breaking. Thank you, doctor! Although your figure with black is blurred,you are clear and shine in our hearts. We wish you a good health! And we are thankful to have you.
10 Jinan West station, Shandong Province, January 31. A truck with 500 jin (a jin equals half a kilo) of disinfectant has arrived. Car stopped, goods unloaded, the driver then drove away without leaving any information Disinfecting the train station is on the top list during the epidemic situation. And this 500 jin will be enough for the station for half a month. The driver even prepared spray pots. How considerate! The station staff kept expressing gratitude, he just said 'Don't". We all know that you are not doing all this for 'thank you', but we must express our deep gratitude. Not only for the disinfectant, but for your warm and kind heart.
We are thankful for you!
11 There was a photograph on the Internet yesterday. 13 people standing in a line: no pose, no special effects, the photo was not even clear enough to see their faces. However, it is touching. It made a perfect squad of 'Safety for the People', comprising Urban Management, Sanitation Maintainers, Unified Guards, Traffic Police, Assistant Police, Traffic Management, Neighborhood Office, doctor, nurses and Special Police. During the epidemic time, countless crews like this are guarding the people and the country, not for any attention. We are thankful for you!
12 Zhang Min, Deputy Head Nurse of Anqing First People's Hospital, is about to leave for an epidemic-stricken area. With tears, her daughter held her tightly not wanting to let her go. Min held her tears, telling the girl that 'Mom is going to fight against monsters, I'll be back soon.' The same scene has occurred in many different places all over the country during this time. Countless children holding their mothers, who are doctors or nurses,with tears and not wanting to let them leave. However, none of those 'iron heart' mothers has stayed behind. Dear babies, don't cry. We are all here with you. Let's fight,along with your mother but from a distance, against the monsters. And those who are on the frontier fighting against the epidemic, we wish you a safe return. We are thankful for you!
13 At noon on the Spring Festival's Eve, a doctor from the Department of Respiration, Shanghai First People's Hospital ordered two deliveries. Considering the epidemic situation, the doctor has noted for the deliveryman that 'If you mind the hospital environment, I can fetch it by the road, you do not have to come upstairs. Half an hour later, not only that the deliveryman has sent the food upstairs to the doctor's office, the restaurant has also added two more dishes to the original ordering, with a note, 'Doctors: It must be a long day. Here are one meat and one vegetable for free. Happy Spring Festival!' The doctor was touched and posted it on social media. A journalist has found the restaurant, and the owner of the restaurant said that he was saddened to see doctor's note:'It is Spring Festival, they are sticking to their position,contributing to the city, yet imagine anyone minding their work environment…….'So he would like to do something for them. I believe this is what we call a merchant with Conscience. Your restaurant will be my destination from now. Good luck for your business! We are thankful for you!
14 A chartered plane is about to land in Wuhan. All passengers are doctors and nurses heading for Wuhan to support. Before landing, the Head Stewardess made the usual announcement,'Our plane is now descending…Today you are not only angels, but also heroes,thank you…'The Head Stewardess choked, 'We'll escort you home again after you complete your mission! This choked voice is not a mistake, it is the natural and sincere gratitude and respect from the bottom of the heart. Thank you very much all doctors and nurses, and thank you too Head Stewardess. Your words have brought so many of us to tears. Because our heart is like yours.
15A worker from Huo Shen Shan Hospital in Wuhan has received his salary upon completion. However, he would like to donate it all. Who is this?It is one of the normal workers, who have worked hard the whole year to have a few days' reunion time with family during the Spring Festival. Yet on the Eve an emergency task called. They put aside their chopsticks and came to the construction site of the hospital. They finished their Eve of Spring Festival dinner standing like this on the site. And they took quick naps like this. They worked day and night, even fought each other to meet the deadline. Eventually, the task is finished, he didn't want the payment. Thank you very much, We have received your kindness, but please keep the money. We are thankful for you!
16 There are too many stories like these during this epidemic time. What I have remembered, might only count for a tiny stone on a mountain. However, the disaster has also revealed so many beautiful souls hidden under the seemingly normal crowd. They might look ordinary, but they are definitely extraordinary when confronting hard situations. Those people with their shining hearts have given us warmth, strength and hope. I've been asking myself one question: what do normal people do when our country suffers? The answer is simple – for everyone to take on their own responsibility. And in fact, this is what the majority of we Chinese people have done: Doctors cure, policemen guard, cooks cook for doctors, workers build emergency hospitals. People contribute whatever they have, be it vegetables, surgical masks, other medical resources, or health knowledge. We can definitely go through this so long as we unite as one. One has to say that this is a war for everyone in our country. And if it wins, it is because of everyone in our country: The fighters on the frontier; The kind souls in the previous stories; The ones who have given up a family reunion but were devoted to their work, The ones who have cancelled their festival get-together and spread knowledge of the epidemic; The ones who always wear a facial mask and keep persuading others to wear it…We will win the virus altogether. Without the support and cooperation of the majority of our people, it is difficult to imagine how much harder this would be.Thank you very much, each and every one of the Chinese who has contributed! With all of you together, we will win. Original Chinese version by Li Yueliang (李月亮)published on February 3rd, 2020.Li Yueliang, popular columnist in China. With her in-depth interpretation of love and humanity, her writing has been a call for rationality and wisdom in the life of women. Her new book 'You Shall Shine As Light' (Chinese version only) is now available on dangdang.com. ID of her Wechat platform: 李月亮 (bymooneye). English version translated by Chang Jin (常进)and Wang Xueyan (Luly)(王雪妍), proofreading by KristianKender and Chang Jin, formatting by Wang Xueyan (Luly).

Logo设计:齐天大宋